Amethyst x Clear Quartz Drop Earrings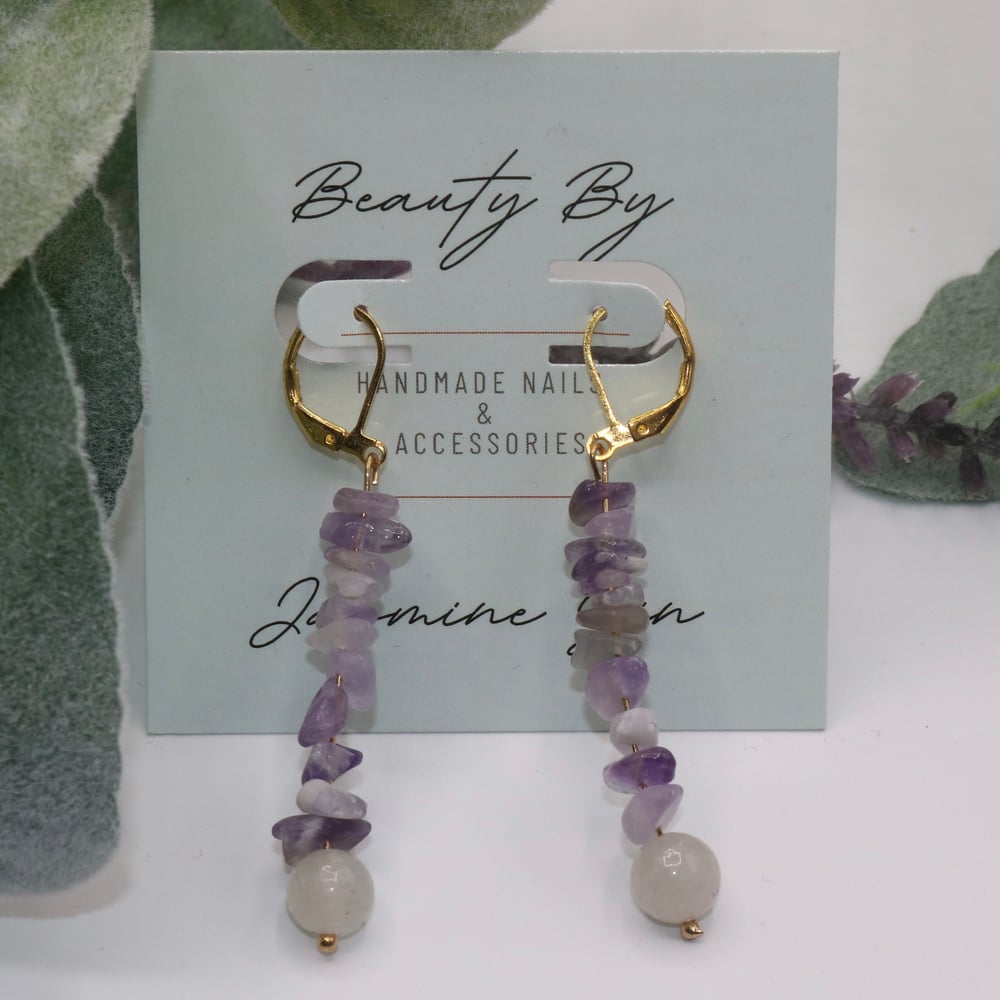 Made with mini hoops!
Amethyst aligns with your third eye and crown chakra to aid in intuition. insight, insomnia, manifestation, stress, anxiety, nightmares, and addictions.
Clear Quartz amplifies the crown and all other chakras to aid in amplifying other crystals, protection, cleansing and purification, improving concentration, balancing mind-body-spirit, and amplifying energy and thought.
Handmade. Nickel-free brass jewelry.
🖤free US shipping on orders $100+ (code: FREESHIP)
🖤free international shipping on orders $175+ (code: INTERNATIONAL)